An easy lemon sheet cake recipe that is made in a 9×13-inch pan and has a delicious simple lemon glaze on top. This lemon cake tastes even better on the next day!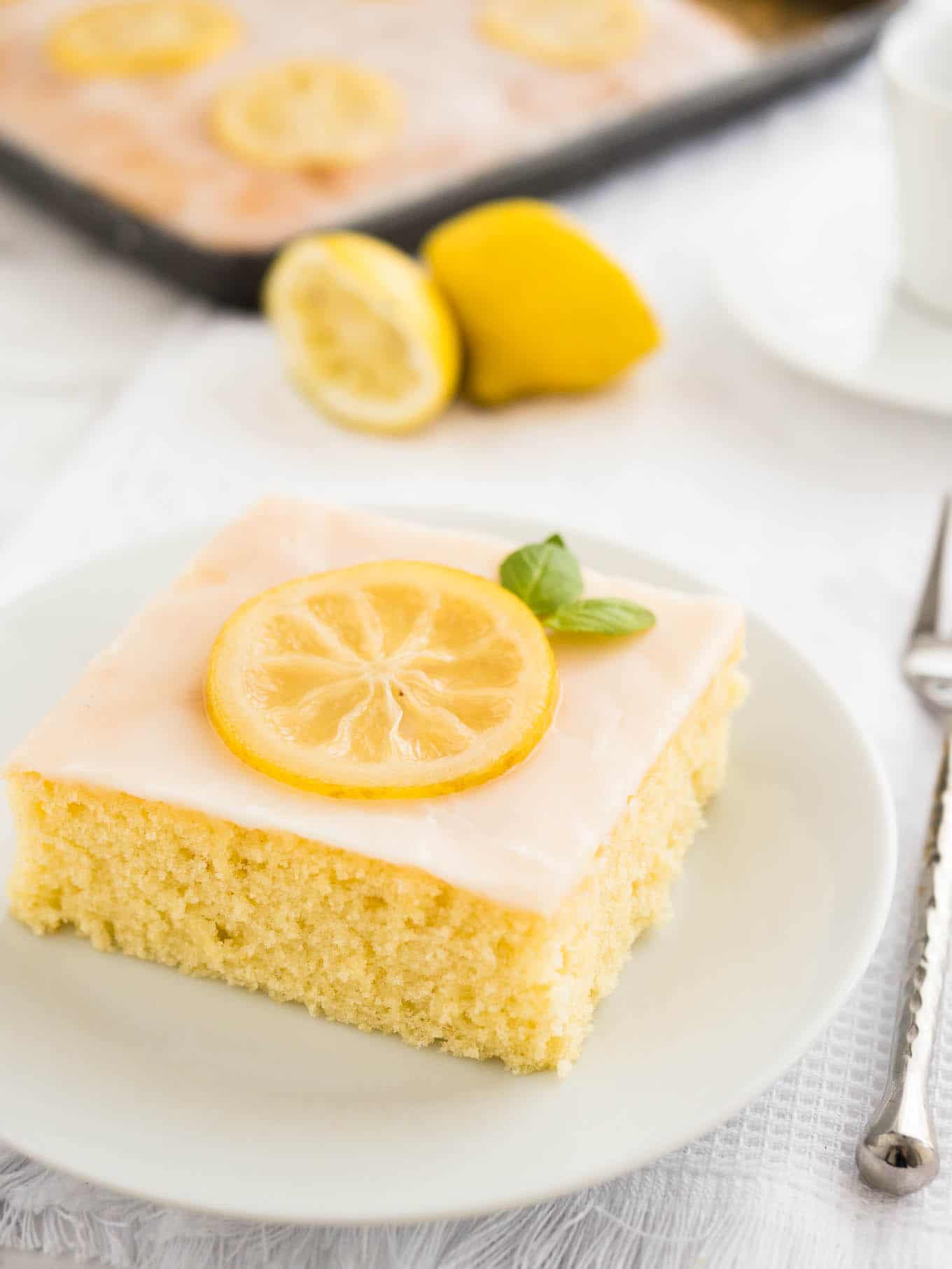 This sheet cake is so easy to make and full of tangy lemon flavor! Perfect for every lemon dessert lover!
Made on a 13×9-inch baking sheet this cake is much easier to make than a layered cake. I love layered cakes like my Gingerbread Cake that I shared before Christmas or my Naked Strawberry Layer Cake but let's be real these cakes take a lot of time to make and you need equipment that not everyone has in their kitchen.
So making a not-so-labor-intensive sheet cake instead is my way-to-go most of the time. This lemon sheet cake looks beautiful and tastes delicious yet you only need about 40 minutes to make it from scratch and that includes baking time!…