Easy Banana Cake – this fluffy and moist sheet cake has a light mascarpone frosting on top and is ready in under 30 minutes! A perfect cake to use all those overripe bananas.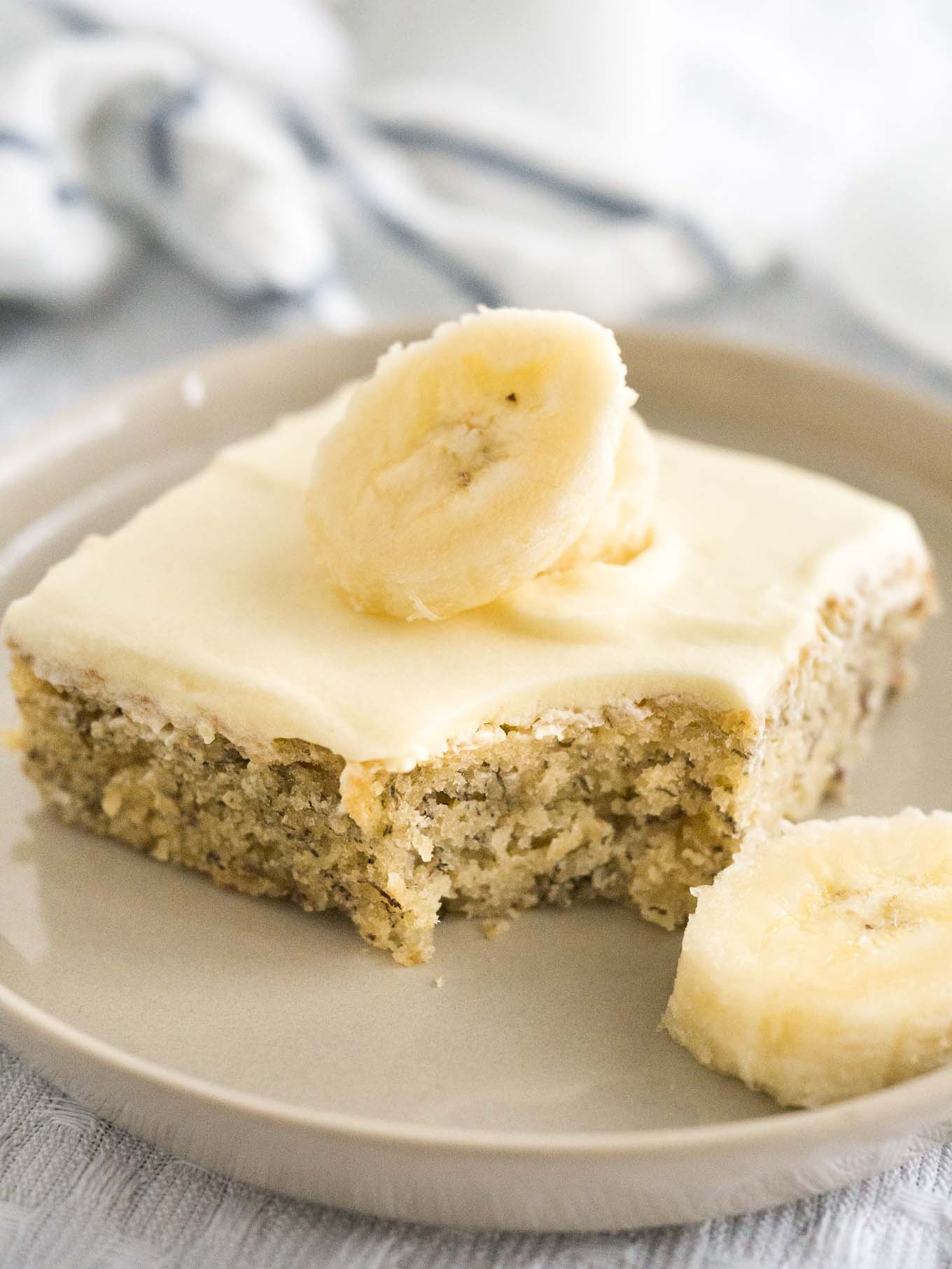 I don't know why I end up with so many overripe bananas every week?!
I buy some because I think they'll make a great snack and then nobody eats them. Perhaps I should stop buying bananas … but that would also mean no more delicious Banana Muffins, Banana Bread, or banana cake like this one and I think that would be very sad!
Today's recipe is a really moist banana cake with a delicious mascarpone frosting! This cake is smooth but not dense because of the creamed butter and sugar and the silky frosting on top is not too sweet, just perfect!…