Best Apple Cake Recipes
My favorite Apple Cake Recipes – try these recipes for some end-of-season baking! They all make a great alternative to apple pie and taste delicious!
You know that fall is near when September rolls around! The coming seasons are my favorite ones. I'm super excited for fall and the Holidays. I love cozy sweaters, a mug of hot chocolate, and especially that the temperature is going down and I can bake as much as I want without heating up our apartment!
Apples, Pears, and Stone fruits are in season now – and that means it's time to bake beautiful treats! Today I share with you all my favorite Apple Cake Recipes for Fall. 
Here are my favorite Apple Cake Recipes:
This Covered German Apple Cake is one of the best apple cakes! Filled with cinnamon-seasoned apple chunks and topped with a vanilla shortbread crust. You can get this cake in every German bakery!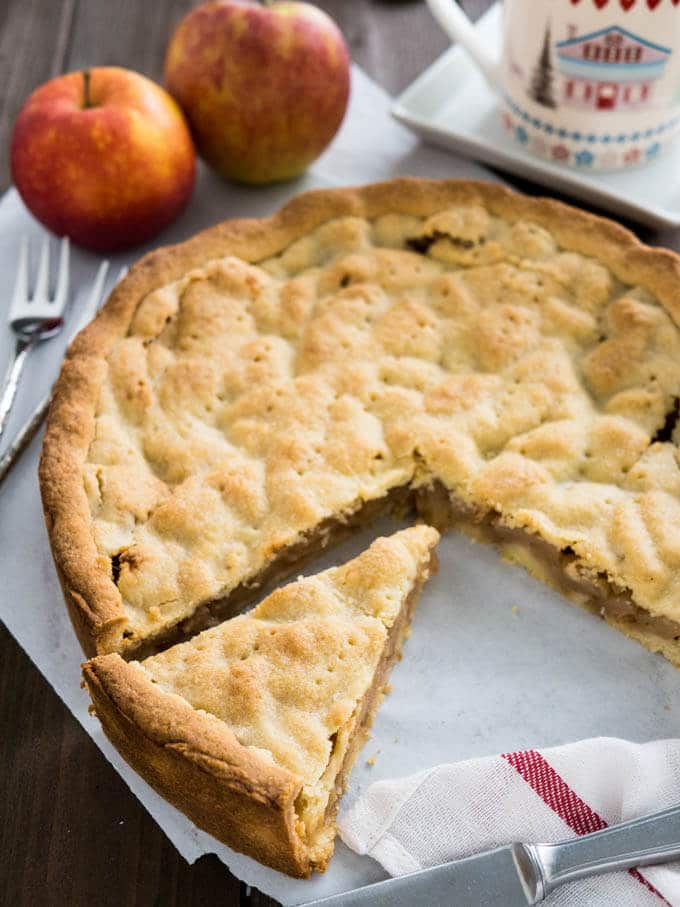 This Puff Pastry Walnut Apple Strudel is made with a Walnut Raisin Apple filling and doesn't get a soggy bottom because of my secret ingredient! If you have ever been to Austria or Bavaria you will know why I love Apple Strudel! The warm filling with sweet raisins, soft apples, and warm spices, the flaky crust and the delicious smell makes this dessert one of the best.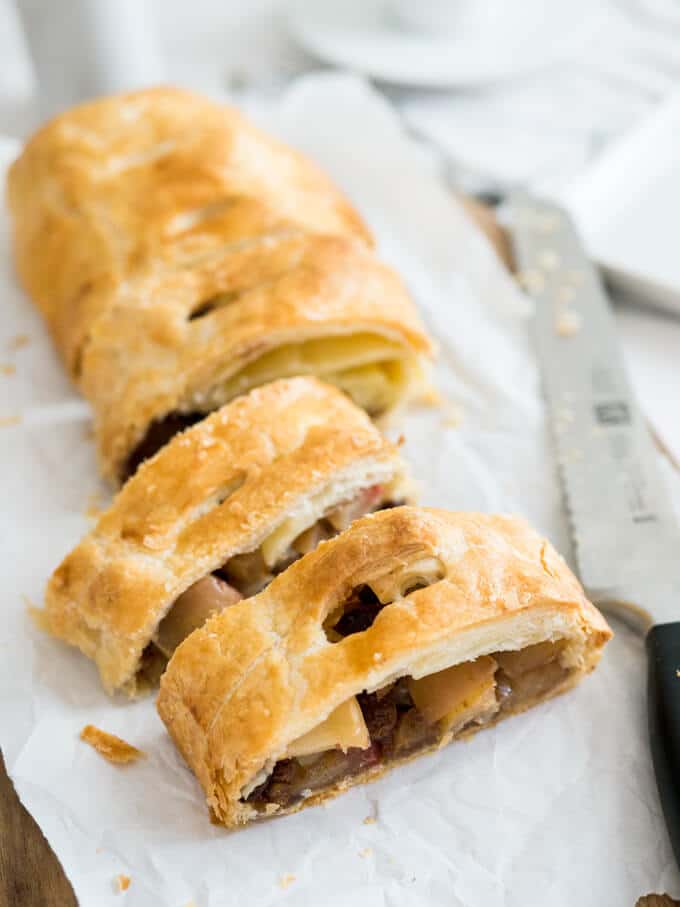 This German Apple Streusel Sheet Cake is extra moist and fruity! It's made with fresh apple chunks and apple sauce plus a crumb topping. You won't believe how easy this cake is!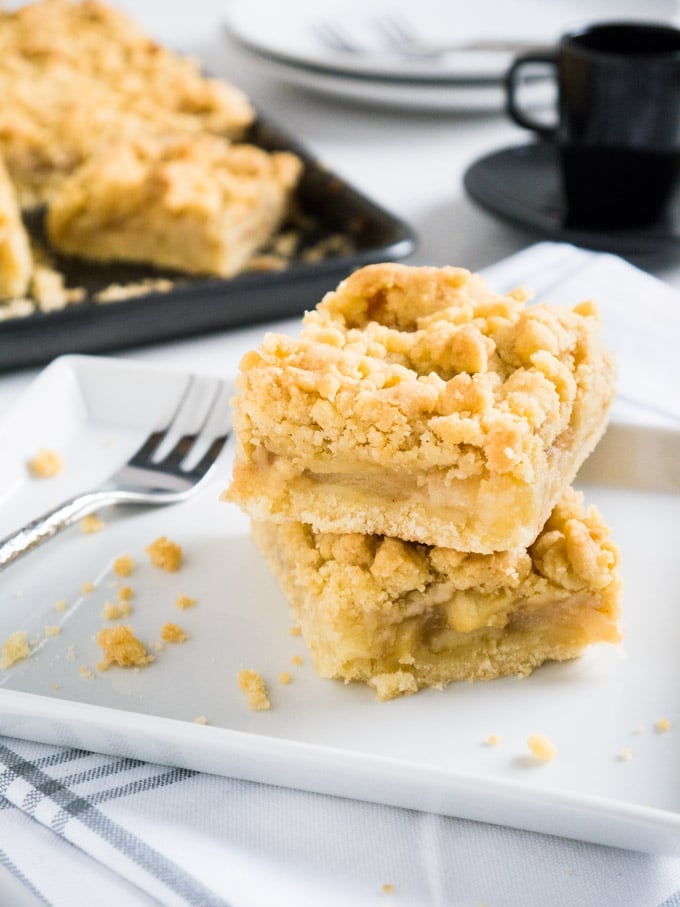 This Caramel Apple Pecan Layer Cake has layers of moist apple spice cake sprinkled with pecans, caramel frosting, cinnamon apples, and more caramel drizzled over top! It is full of the flavors of fall and is the perfect way to kick off apple season!

Are you ready for fall baking? Cinnamon Apple Crumb Cake is the perfect dessert for crisp weather coming up.

Apple Pie Cake – Is it pie or is it cake? It's both! For those times when you can't decide if you want pie or cake, this apple pie cake will satisfy both cravings!

Apple Toffee Crunch Cake – fresh apple cake with crunchy pecans, cinnamon buttercream and a toffee sauce drip.

An unbelievably moist cake that's loaded with chunks of tart apples and crunchy pecans. Once you have your first slice, you'll be begging for more!

Irish Apple Cake with Custard Sauce – this cake is DELICIOUS! No mixer required and you don't have to wait for the cake to cool to slice and eat!

Creamy frosting and a dusting of cinnamon sugar will make this Snickerdoodle Apple Cake disappear in a hurry. One bite and you will be ready to devour your entire piece in seconds.

Happy last days of summer!
– Julia
Let me know which apple cake is your favorite one!