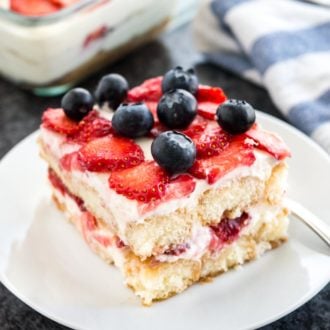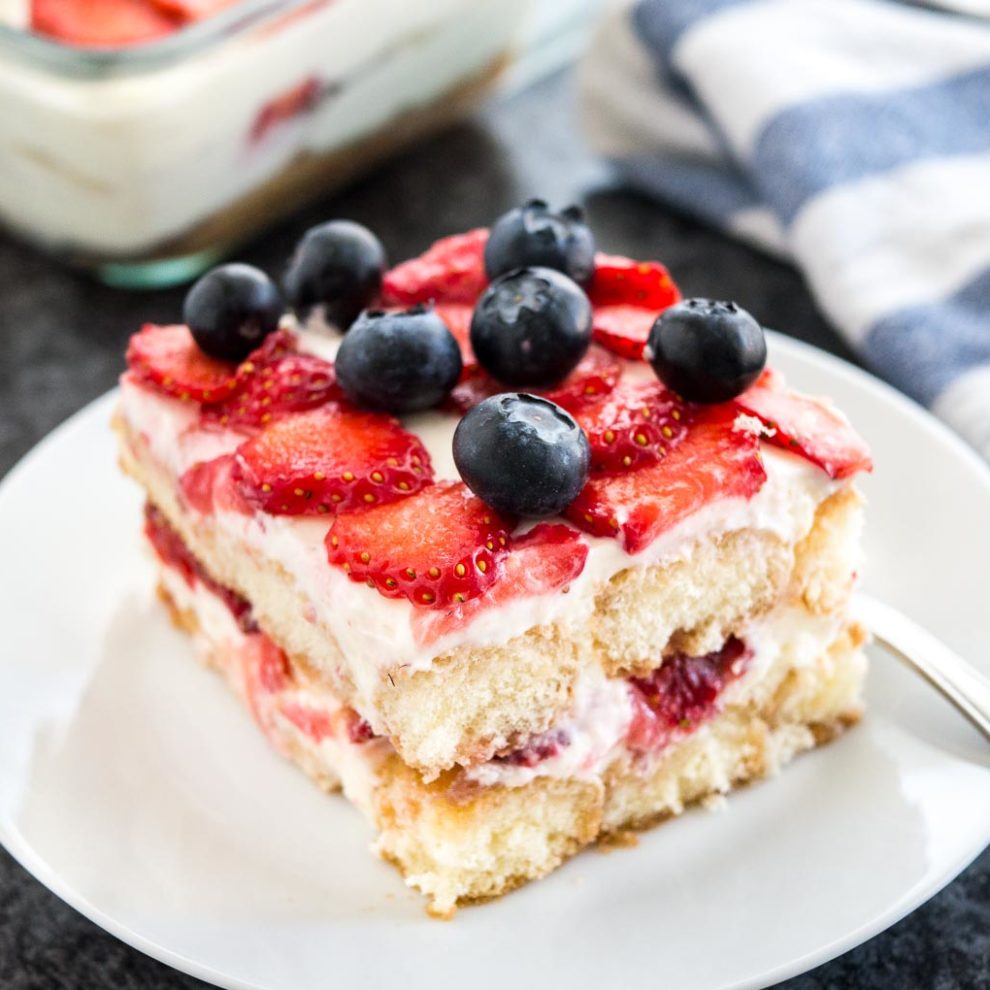 Print Recipe
Strawberry Tiramisu
Strawberry Tiramisu is the perfect no-bake summer dessert made with fresh strawberries, ladyfingers, and mascarpone! This summer version is made without coffee, alcohol, and raw eggs.

In a medium bowl, combine mascarpone cheese, cream, sugar, and vanilla extract. Beat with an electric mixer or stand mixer on medium-high speed for 1 to 1 1/2 minutes until smooth and thickened.

In a small bowl, combine strawberry preserves, water, and balsamic vinegar. Stir with a fork until combined. Dip the ladyfingers in the mixture to coat them. Line the ladyfingers in a single layer, in the bottom of a 8"x 8" or similarly sized baking dish.

Spread half of the mascarpone mixture over the ladyfingers and layer with half of the sliced strawberries.

Repeat with the remaining ladyfingers, mascarpone mixture, and sliced strawberries.