Our Story
My husband Peter and I are both German. Growing up I spent a lot of time at my Grandparent's house which led me to inherit my Opa's (grandfather in German) sweet tooth. My Oma (grandmother) always cooked fresh, delicious, traditional German food for us and I loved helping out in the kitchen from a young age.
From making a Sunday roast to baking cakes with seasonal fruit from the backyard and cookies for Christmas and Easter, I have so many amazing memories centered around homemade food.
My husband and I met in high school and have been together ever since. Peter loves to cook, makes amazing Pizza, and would love to work in a professional kitchen but inherited his family's bad back. After graduating from University we moved to Munich and loved trying out new restaurants and cooking up a storm every weekend in our tiny apartment.
And so Plated Cravings was born in 2015. Sharing our love for freshly baked bread, homemade baked goods, and a nourishing dinner that brings everyone to the table has been our main reason for starting Plated Cravings.
In 2018 we sold everything and moved to Canada with four suitcases. We added an Australian Labradoodle called Beau during our first Canadian winter and a few years later our amazing son was born. He is our chief taste tester and sous chef!
This has been an incredible experience and we're so grateful for our readers. We still get excited whenever we hear from you and hope our recipes bring you joy and deliciousness.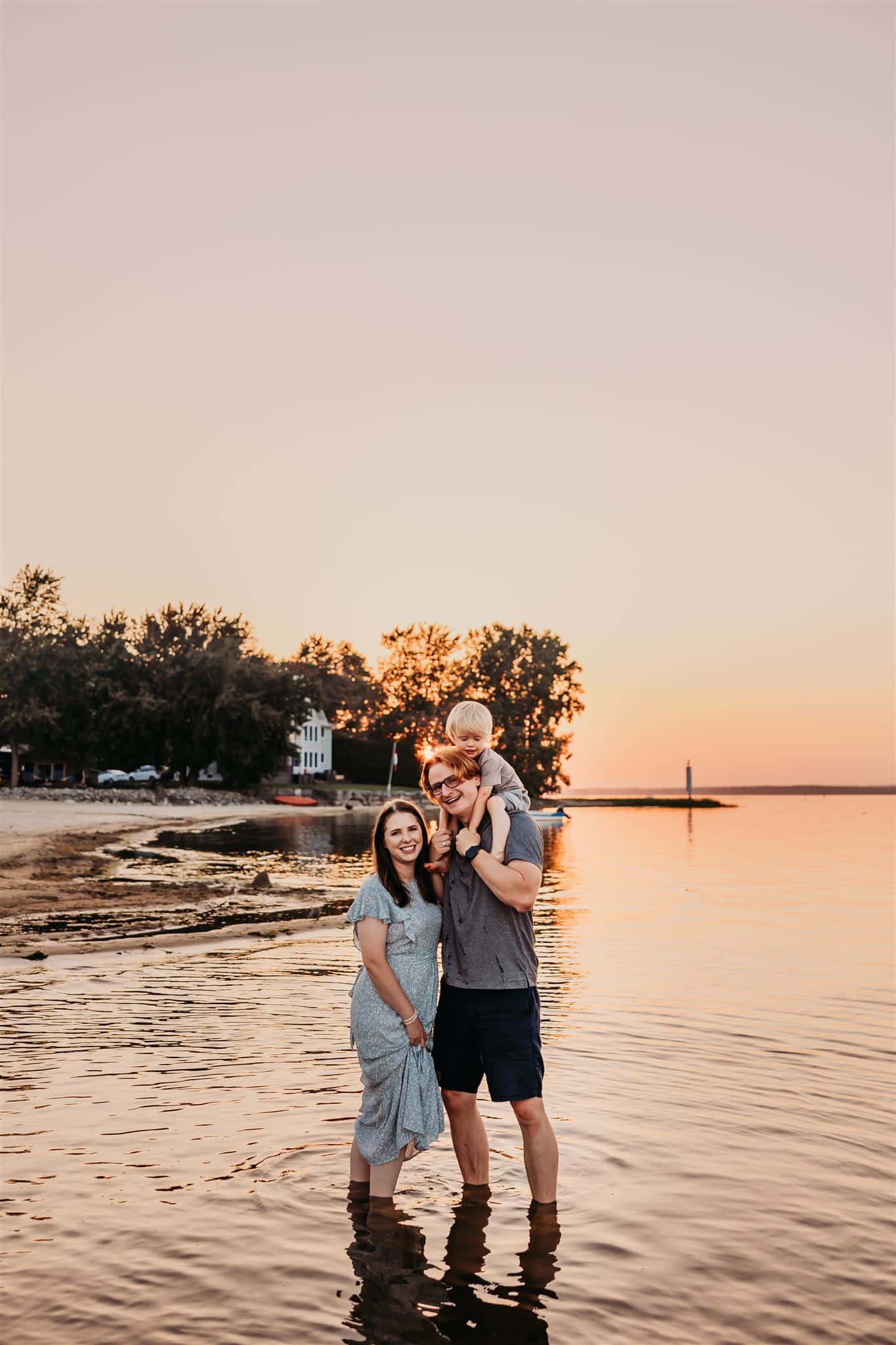 FAQ
Select Features
Plated Cravings (and Julia Foerster – the Creator behind Plated Cravings) has been featured online and in print across the world. Here is a selection:
Yahoo (Vanillekipferl) – German Cookie Recipes You Need To Try This Winter
Elle France (Nutella Danish) – 10 desserts au Nutella qui vont vous faire fondre
Good Housekeeping (German Vanilla Crescent Cookies)- 10 German Christmas Cookies to Please Any Holiday Crowd
Brit + Co (Apfelstrudel)- 13 Authentic German Recipes That Go Way Beyond Bratwurst
House Beautiful (Orange Cranberry Moscow Mule) – 12 Refreshing Moscow Mule Recipes That Have Us Dreaming of Summer
Taste of Home (Air Fryer Donuts) – 19 Breakfasts You Can Make in Your Air Fryer
Insider (Air Fryer Churros) – I tried 5 popular air-fryer recipes, and there are 3 I'll totally make again
Patch (Pumpkin Pancakes) – Pumpkin Recipes For Cooking, Baking This Fall
University of St. Andrews (Apple Streusel Sheet Cake) – Nutritional Wellbeing
Domino (Nutella Cookies) – Your Office Will Fall In Love With These Festive Treats
Tatler (Air Fryer Churros) – Beef Wellington in an Air Fryer? 14 Recipes That Will Surprise You
I love working with brands that align with my values. If you are interested in working with me, please send me an email (julia@platedcravings.com).
Julia's Favorite Recipes
These are my all-time favorite recipes that I make multiple times per month for my own family.
Never Miss A Recipe! Subscribe to my newsletter and follow along on Facebook, Instagram, and Pinterest for more great recipes and all of the latest updates.