Authentic German Potato Salad is made with vinegar, broth, and oil and can be served warm or cold. A perfect side dish for any occasion, from summer BBQs to potlucks!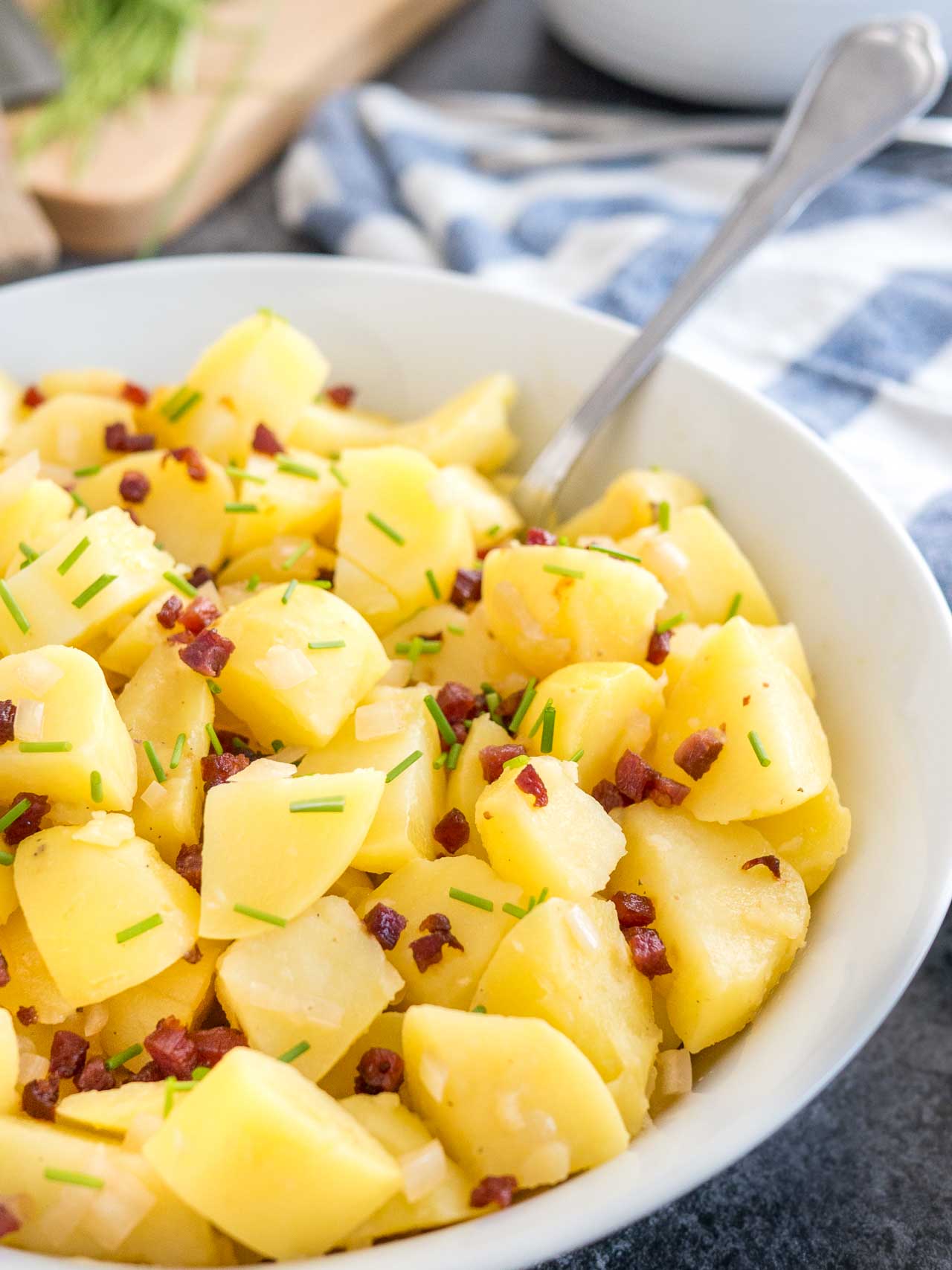 Authentic German Potato Salad is one of my favorite easy German side dishes! It's tangy, a little bit sweet, and loaded with bacon and onions. This easy potato salad recipe that's made without mayonnaise is popular in the south of Germany, every region has their own little twist but they're all made with vinegar, oil, and hot broth.
My family comes originally from the northern part of Bavaria and this potato salad is served at every holiday, BBQ, or potluck. It's an easy-to-make side dish that's perfect for the summer grilling season because you can serve it at room temperature and it tastes great with grilled meat or fish.
You only need a few simple ingredients to make this flavorful salad! The hot potatoes soak up the flavor of the delicious dressing and the added bacon makes this simple recipe so finger-licking-good. Sprinkle the salad with chopped chives and voila: German potato salad perfection!
Continue reading…