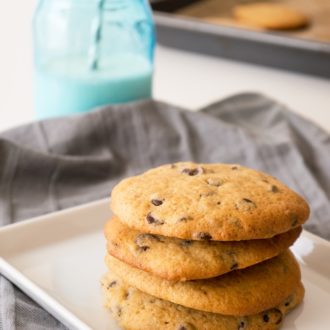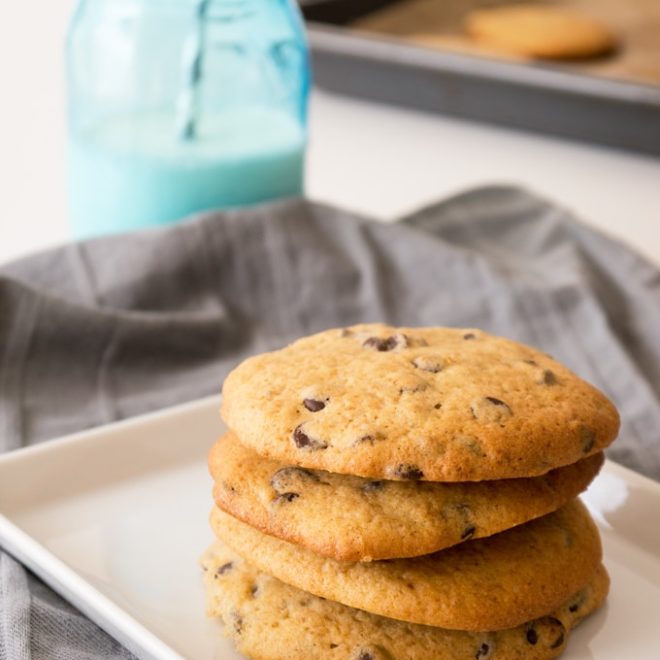 Print Recipe
Spicy Banana Chocolate Cookies
These Spicy Banana Chocolate Cookies are perfect for every day, they make a great breakfast and taste like a treat.
Prepare baking sheets with cooking spray and preheat the oven to 350°F. In a small bowl, cream butter and sugar until light and fluffy. Beat in the egg, the mashed banana and the vanilla extract.

Combine the flour, cornstarch, baking powder, salt, ground ginger and cinnamon. Add the dry ingredients gradually to the creamed mixture and mix well. Stir in the chocolate chips.

Drop 2 tablespoons per cookie 2 inch apart onto the prepared baking sheets.

Bake for 10-13 minutes or until the edges of the cookies are lightly browned. Transfer cookies to cooling racks after ten minutes.