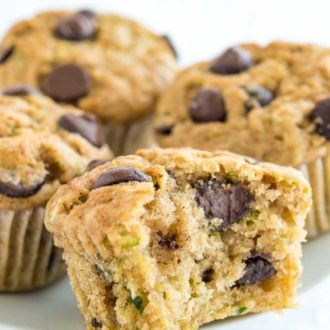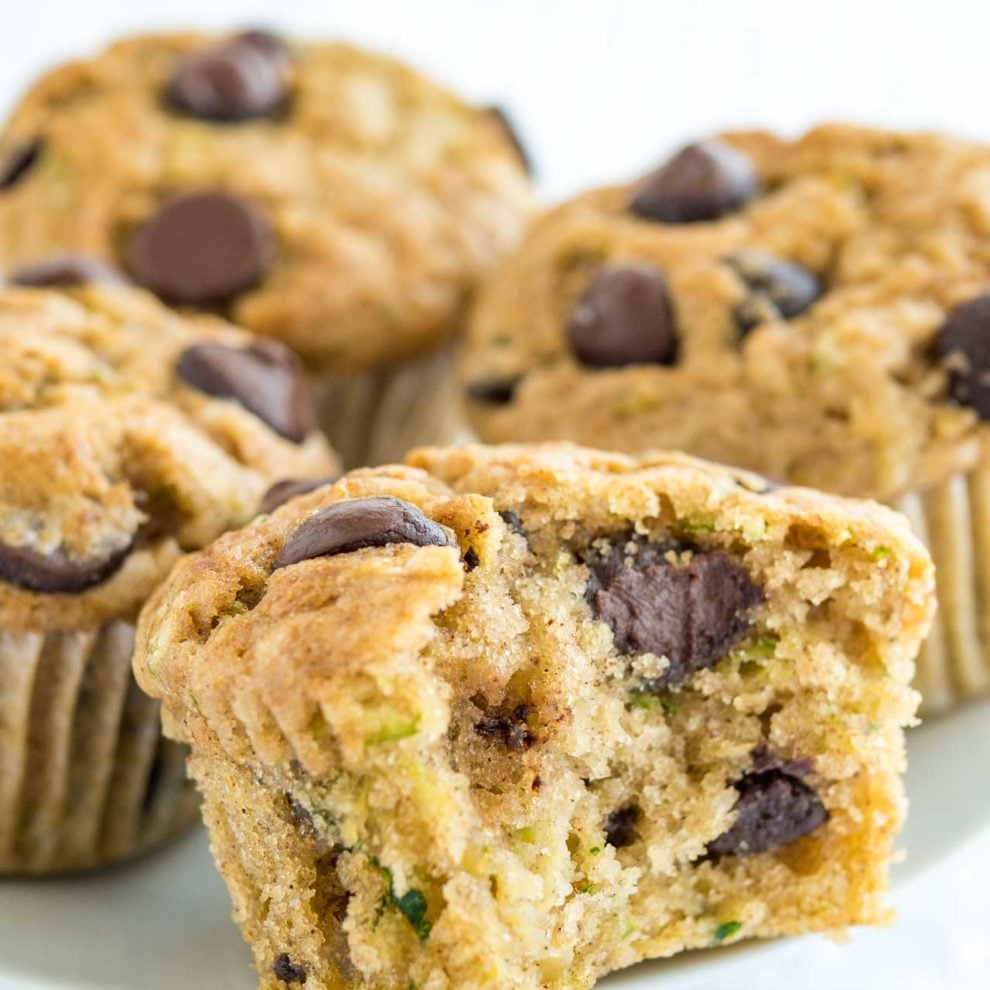 Print Recipe
Zucchini Chocolate Chip Muffins
Zucchini Chocolate Chip Muffins are so moist and delicious! They're a great way to use up zucchini, freezer friendly, and make an easy breakfast or snack.

Preheat oven to 350°F (177°C). Line a 12-cup muffin pan with paper liners.

In a large bowl combine egg, sugars, oil, milk, lemon juice, and vanilla extract. Mix until combined.

Combine flour, baking soda, baking powder, cinnamon, and salt. (I use a large measuring cup for this)

Add dry ingredients to wet ingredients and stir until just combined. Don't overmix!

Fold in shredded zucchini and chocolate chips.

Fill muffin cups 2/3 full and bake for 25 to 30 minutes, or until a skewer inserted in the center comes out clean with only a few crumbs attached.

Let the muffin cool in the pan for 10 minutes then transfer to a cooling rack to cool completely. Store in an airtight container at room temperature or freeze for up to 3 months.