Beer Chili con Carne is my husband's favorite dish to make when his friends come over! A hearty meal made with beer that is sure to be a crowd-pleaser.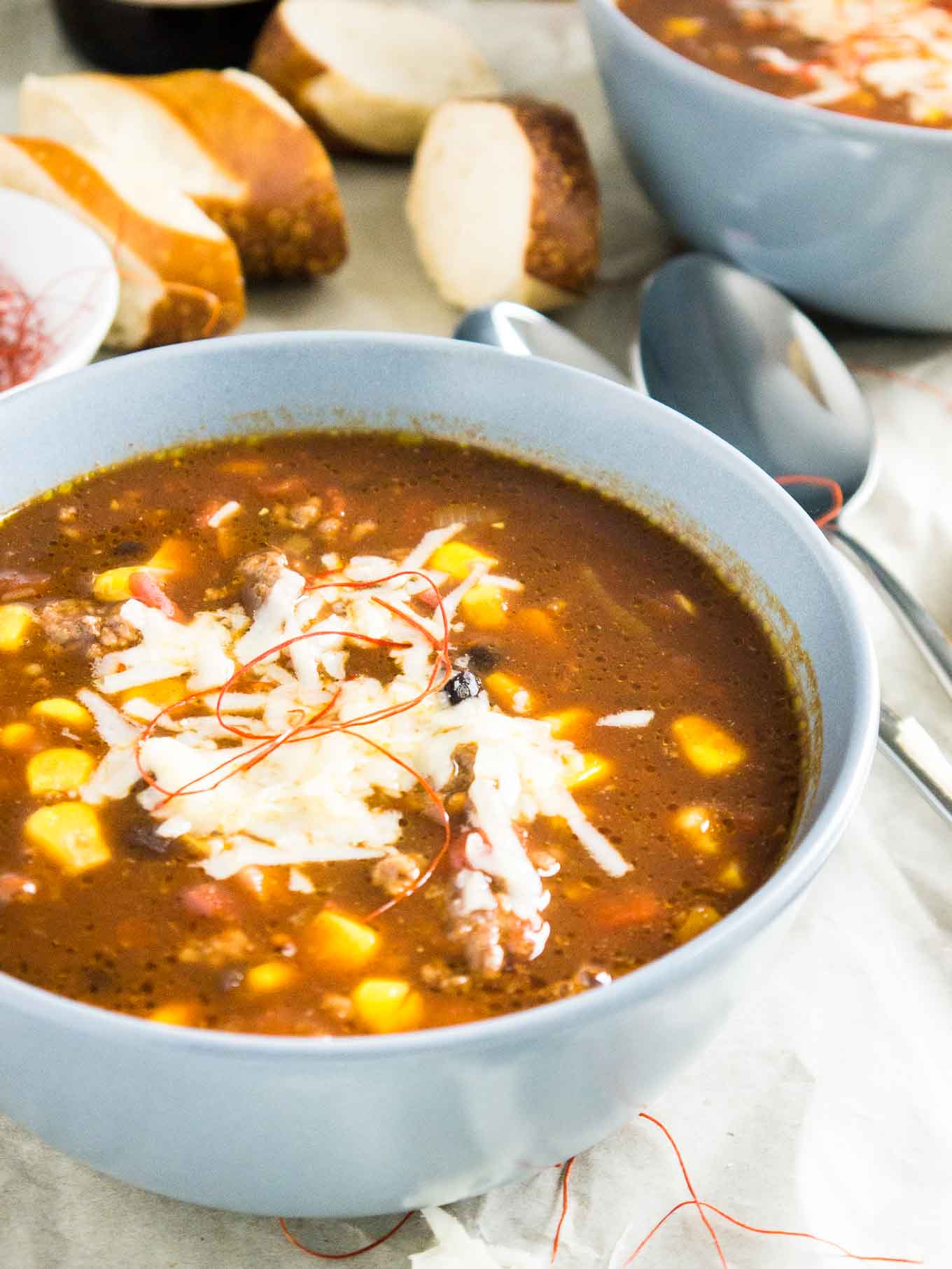 Yes, it's true this is my husband's favorite thing to cook. I'm usually not allowed near the pot but he made an exception this time so I can share his recipe with you.
He often made this beer chili con carne for his friends in college and everyone was addicted! He makes this easy chili with different beers. His favorite beer is a German beer called Schlenkerla which tastes kind of smoked, a little bit like drinking black forest bacon.
But you can use any beer you like or have at home, we prefer using German beer because it's what my husband likes most.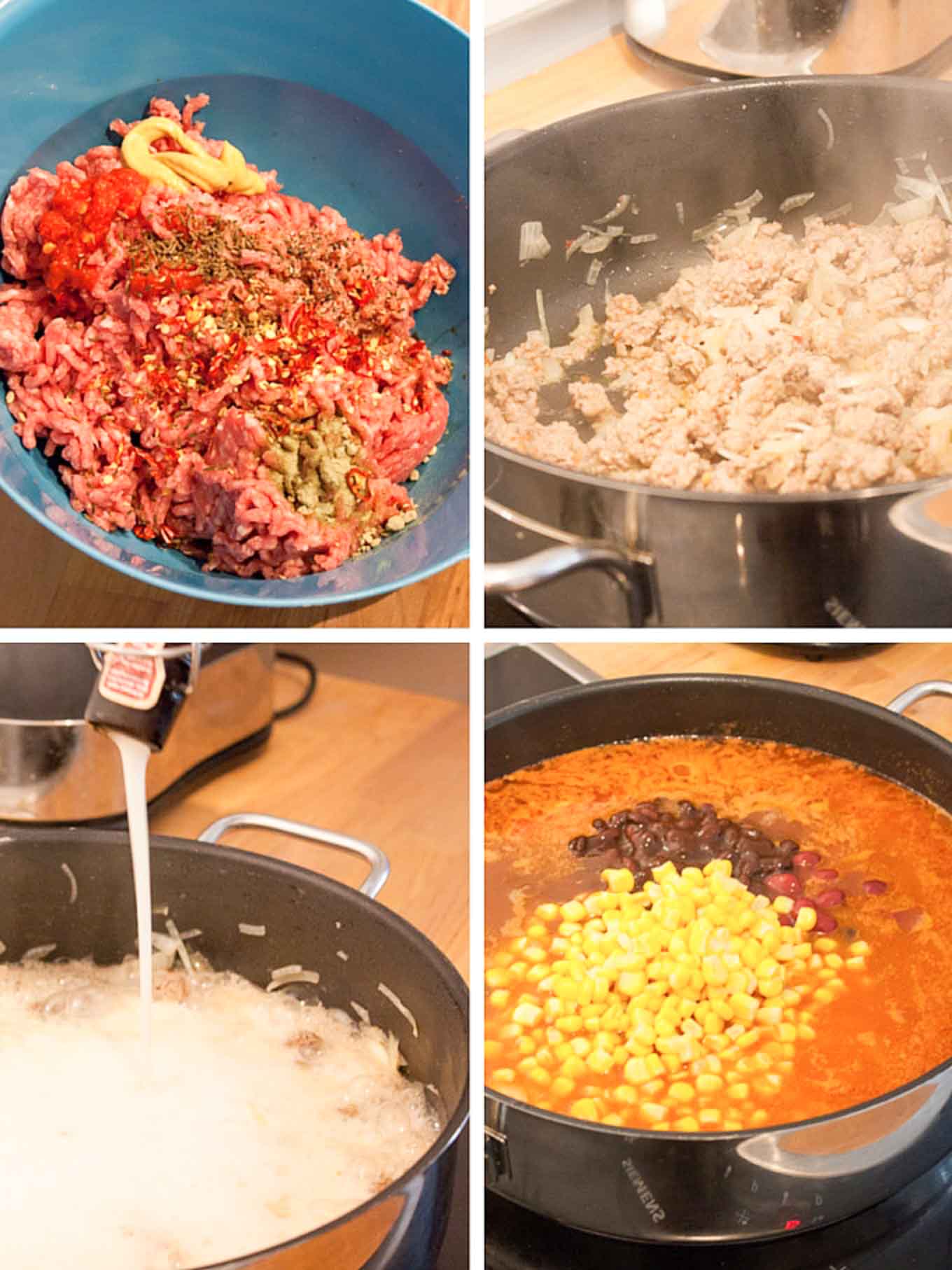 He also uses a special spice mixture to season the ground beef which gives the chili a deeper flavor and makes it spicy but still really flavorful.
To make this chili you first season the meat then you saute the chopped onions. Add the seasoned ground beef and cook until a bit it's brown on the edges then deglaze the pot with the beer. Now it's time to add the tomatoes and let the chili simmer for a few minutes.
The last step is to add the beans and the sweet corn if you're using it. We love to add corn to our chili because adds more texture and I really like the sweetness it adds. I know many people don't like corn in their chili but for me it's an essential part of the recipe.
Serve this chili topped with grated cheddar cheese, a dollop of sour cream and my Cheesy Pumpkin Dinner Rolls! And if you need a dessert, my husband loves this German Apple Streusel Sheet Cake. It's big enough to feed a crowd!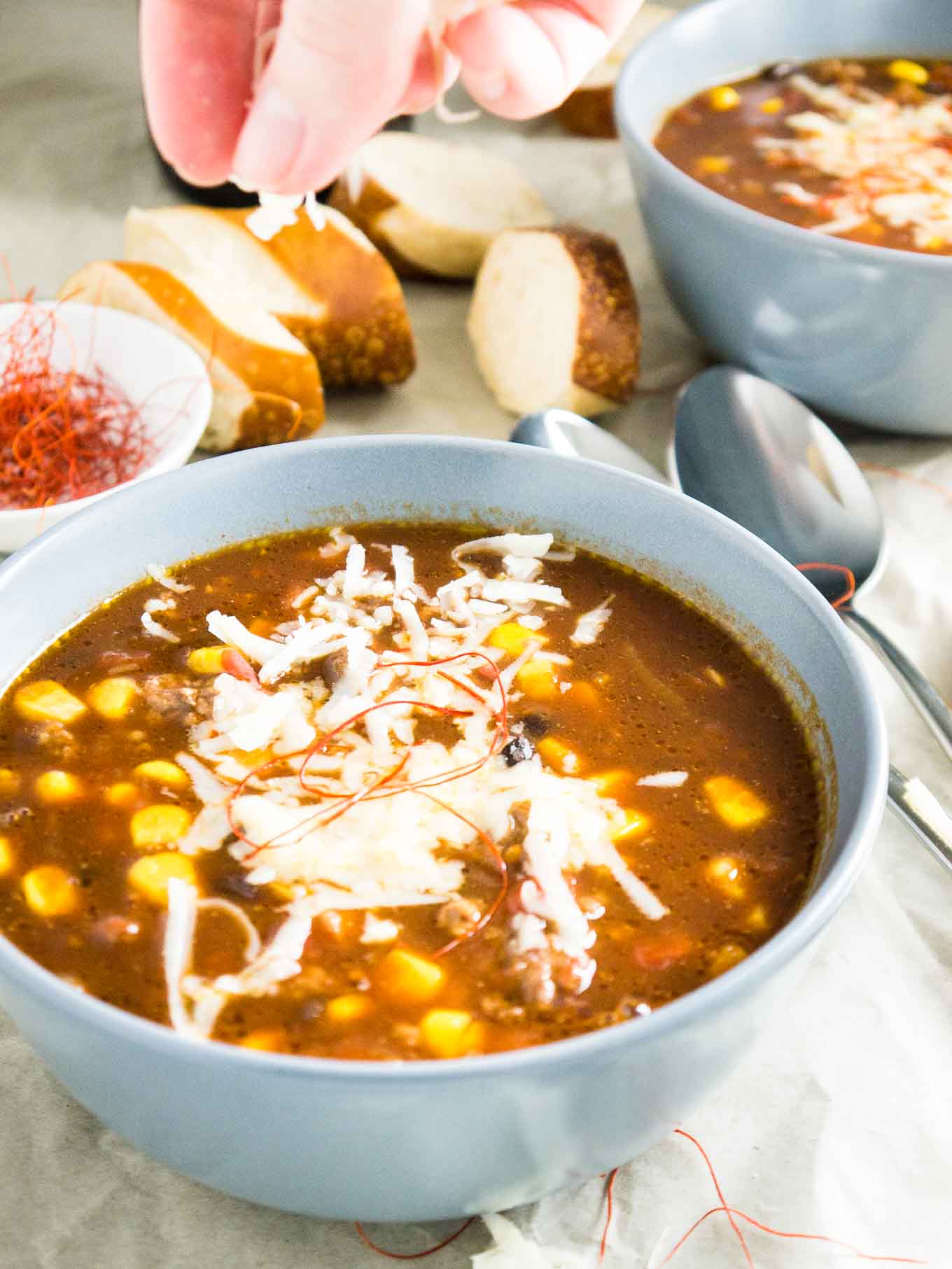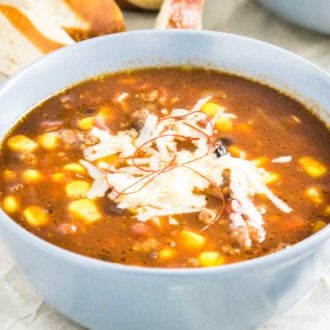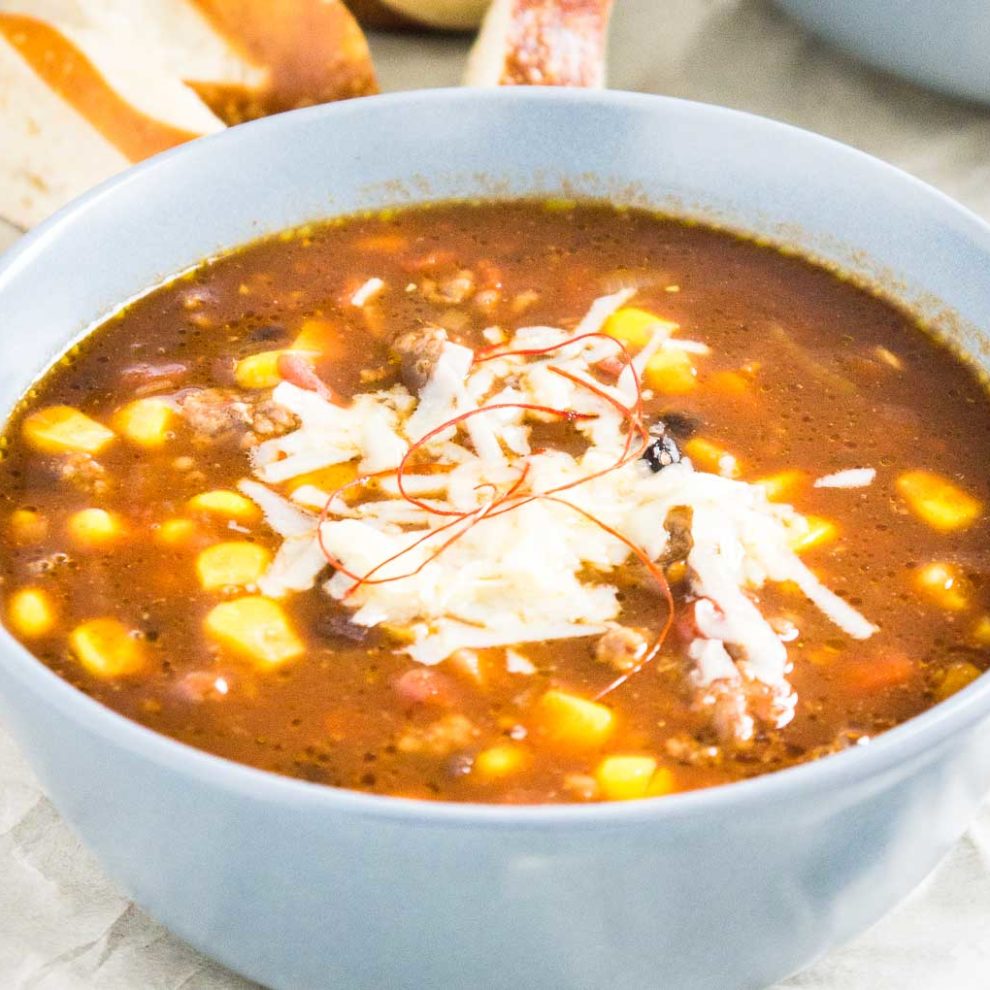 Beer Chili con Carne
Beer Chili con Carne is my husband's favorite dish to make when his friends come over! A hearty meal made with beer that is sure to be a crowd-pleaser.
Ingredients
1

pound

ground beef

1

tsp

salt

½

tsp

freshly ground black pepper

½

tsp

celery salt

1

tsp

Worcestershire sauce

1

tsp

dijon mustard

2

tsp

spicy paprika paste or sriracha

1

tsp

freshly ground cumin

4

small dried red chilis

,

finely sliced

1

large white onion

3

cloves

garlic

2

cups

dark beer

28

oz

can crushed tomatoes

14

oz

can black beans or kidney beans

14

oz

can corn
Instructions
Crush garlic, remove skin but leave the cloves in one piece. Peel and finely slice the onion.

Mix the ground beef with the pepper, celery salt, salt, Worcestershire sauce, mustard, paprika paste, chilis, and cumin.

Heat 1 tbsp olive oil in a large pan or pot. Add the onion and fry it at medium heat until soft. Add the garlic cloves. After a minute turn up the heat and add the meat. Use a cooking spoon to divide it into smaller pieces as it goes into the pan. Fry until nicely browned. Browning the meat gives it a really good flavor!

When the meat is nicely browned, deglaze the pan with the beer. Let it simmer for 1 minute.

Add the diced tomatoes and give it a good stir. Let the chili simmer for 15 minutes. The tomatoes will be infused with the spices.

Drain the black beans and the corn. Add to the pot. Let it heat up for a short time.

Serve the Smoked Beer Chili con Carne in bowls. Top with shredded cheese, avocado or sour cream!
Nutrition Information