Choosing the right Air Fryer is hard! Let me help you pick between basket-style and toaster-oven-style models. It all depends on your family's needs!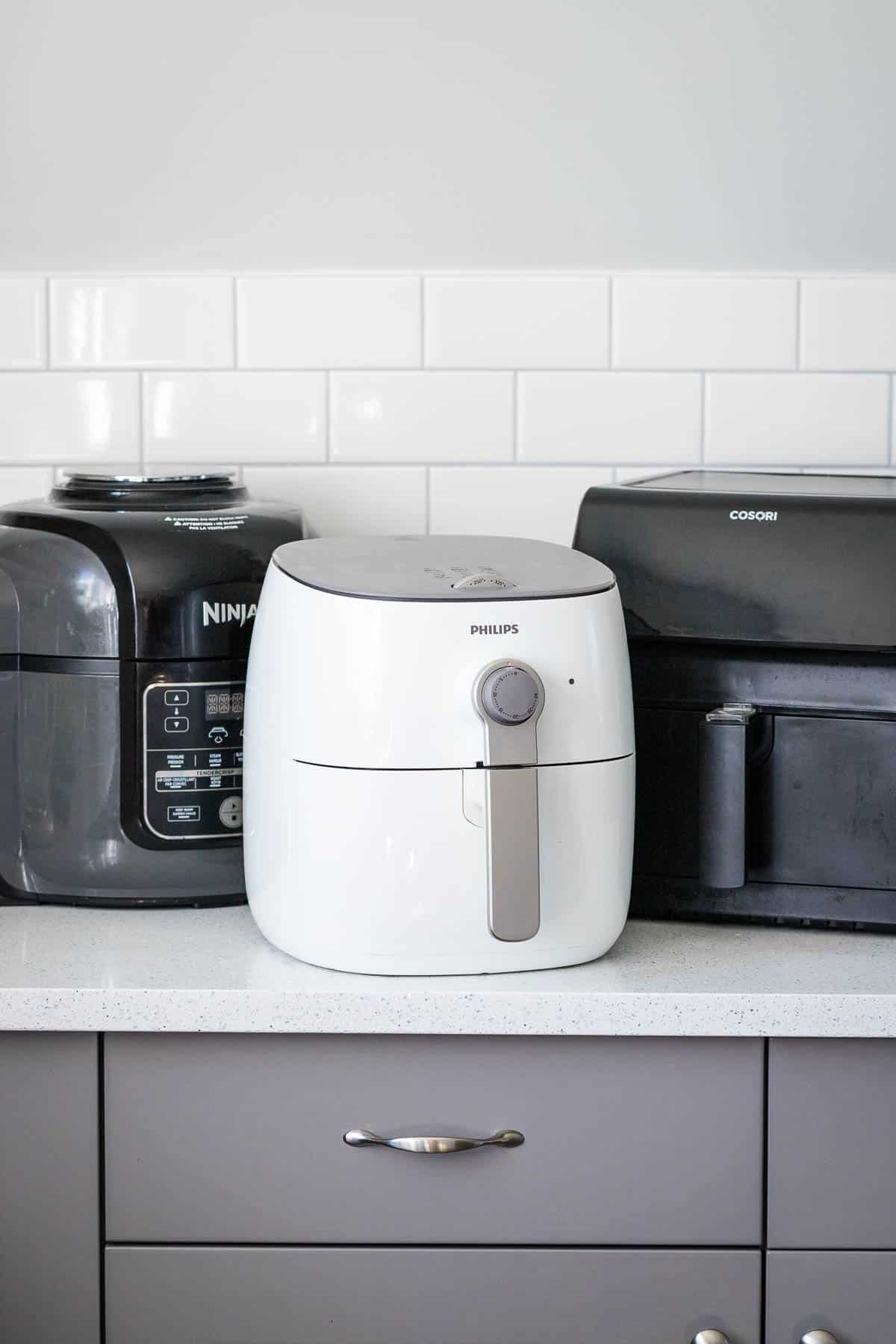 There are so many different Air Fryers on the market, that it's hard to choose which one is right for you! After developing hundreds of Air Fryer recipes we share our top picks and what you need to consider before buying an Air Fryer.
There are four different kinds of Air Fryers: Basket-Style Air Fryers, Toaster-Oven-Style Air Fryers, Multi-Cooker that have an Air Fryer Function, and Air Fryer Lids for your Pressure Cooker. With so many choices it's difficult to decide which one is right for your cooking needs!
What to consider before you buy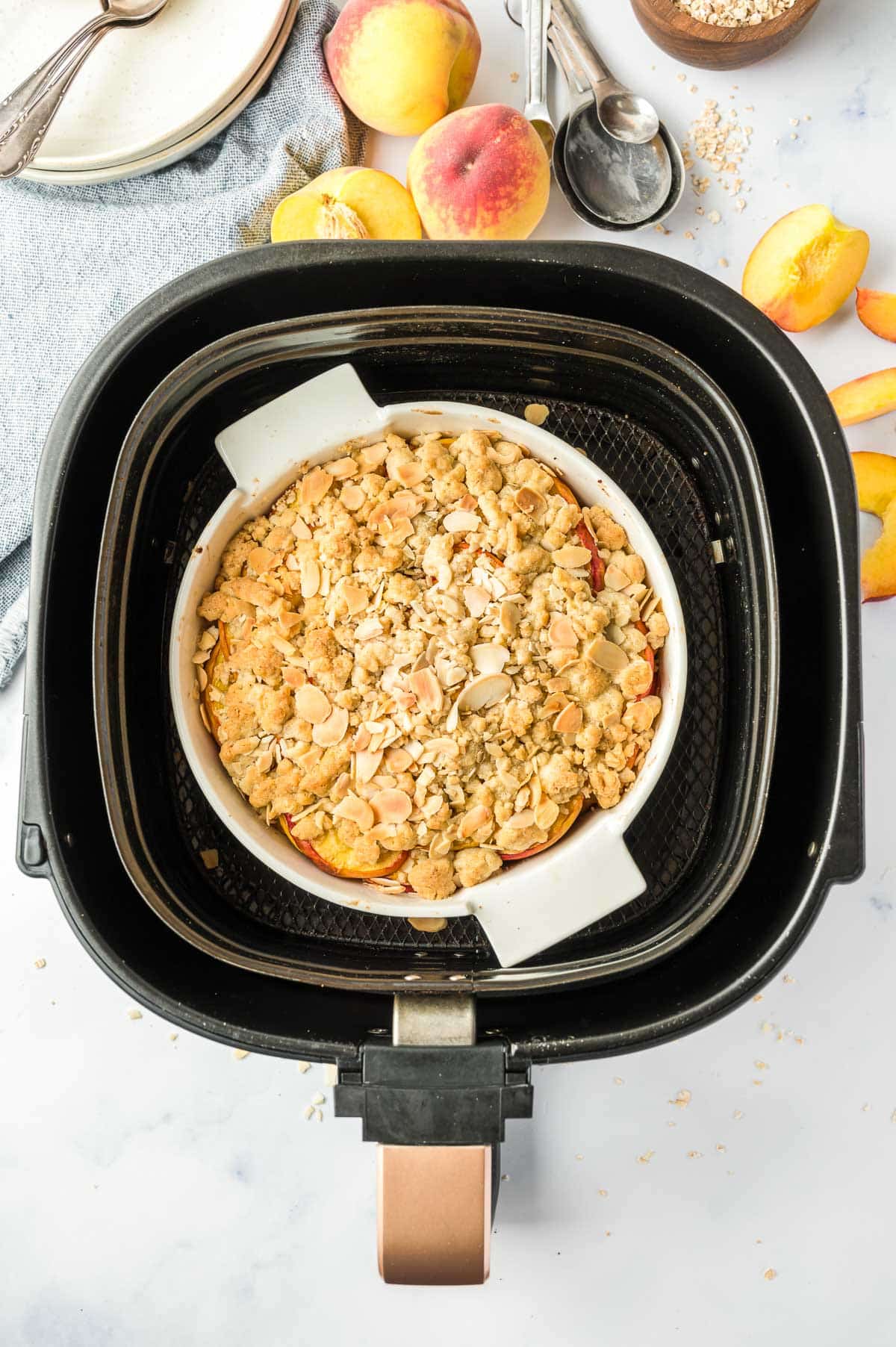 Basket Style Air Fryers
Basket Style Air Fryers come with a basket that sits below a heating element. They heat up quickly, cook evenly because of their design, and are usually smaller than toaster-oven style Air Fryers. The basket makes it easy to shake food and cooking times are usually very accurate!
Some cons are that the size of the basket can be limiting because ideally, you want to cook most foods in a single layer. Clean-up is also often harder, especially if the basket is made from wire, but most baskets can go in the dishwasher. The noise level is quite high but the results are great. Here are my favorite Basket Air Fryers:
Toaster Oven Style Air Fryers
Oven-style Air Fryers have a much bigger capacity making them a great choice for a larger family. It often comes with 2-3 trays and lots of different functions from dehydrating to baking. They are often quieter than basket-style air fryers and can be easier to clean but there are also some cons. Toaster-oven-style air fryers take up more counter space and are heavier. They usually tend to cook slower and turning food over is harder.
Multi-Cooker with Air Fryer Function or Air Fryer Lid
Using a multi-cooker instead of a stand-alone Air Fryer minimizes the number of small appliances in your kitchen and can be a great way to save money. But those with an integrated Air Fryer function are often very heavy and are difficult to move around. Capacity is also limited and the round-shaped basket is not ideal for many dishes.
Julia's Top Air Fryer Pick
My top pick at the moment (July 2022) is the Cosori Air Fryer 5.8qt. I use it for developing and testing most of my Air Fryer Recipes. Here are my latest recipes: