Celebrating Oktoberfest at home? Check out our favorite, traditional Bavarian recipes that are classic Oktoberfest foods and easy to make at home.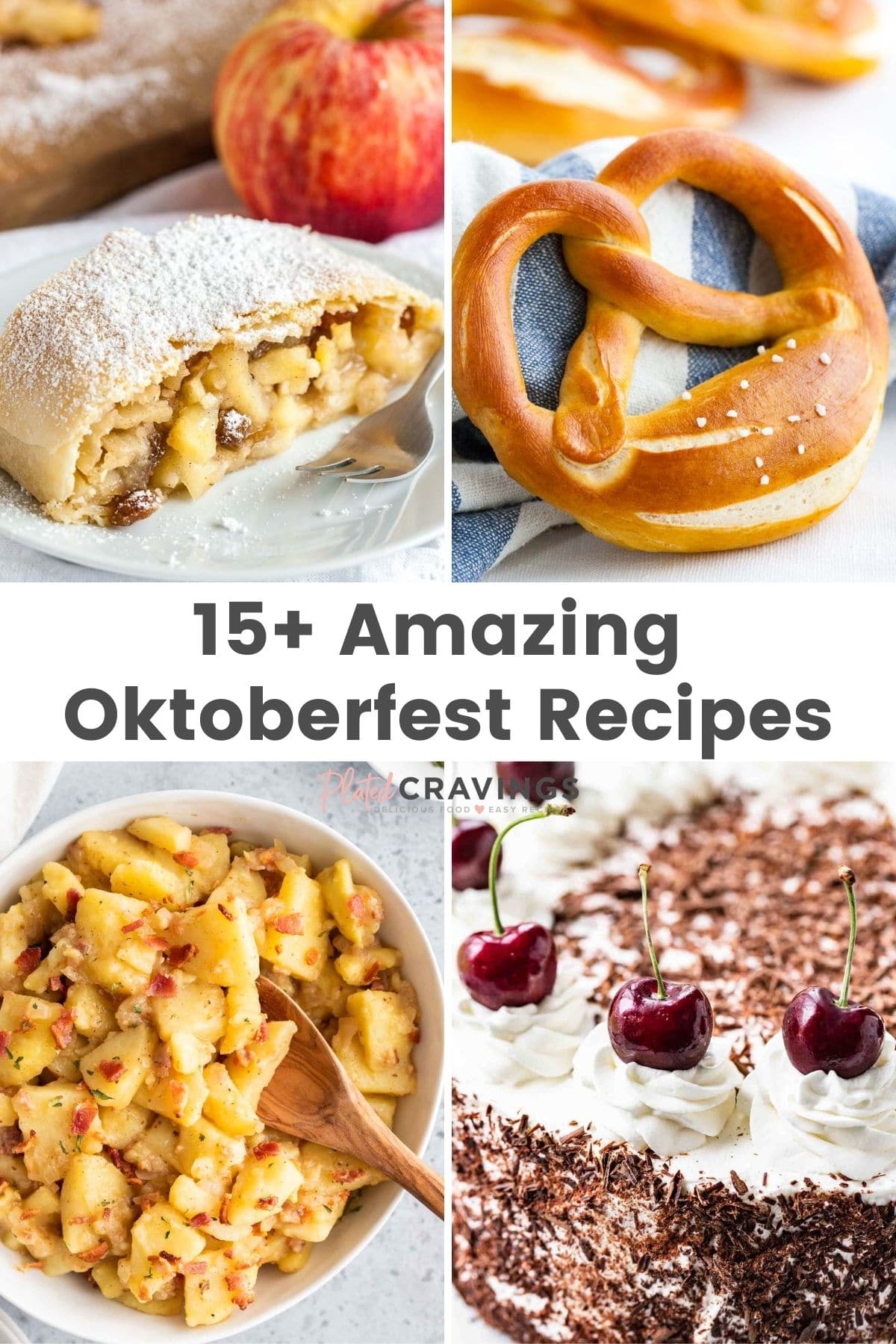 One of the most important parts about the Oktoberfest besides the beer is the food! My husband and I love going to the Wiesn. We even lived in Munich for many years so you can definitely say we are experts on Bavarian food. The Oktoberfest is an annual 2 week-long festival that takes place in the same spot, called the Theresienwiese, it starts in September (because the weather is nicer) and ends on the first Sunday in October.
The food that is served at the festival is classic Bavarian cuisine, from Brotzeitplatten, roasted chicken (Brathendl), pork hox (Schweinshaxn), to Kaiserschmarrn and Apfelstrudel. If you like comfort food you will be in heaven!
So without any further ado, go ahead and check out our recipes, give them a try, come back and let us know how much you loved them! O'zapft is!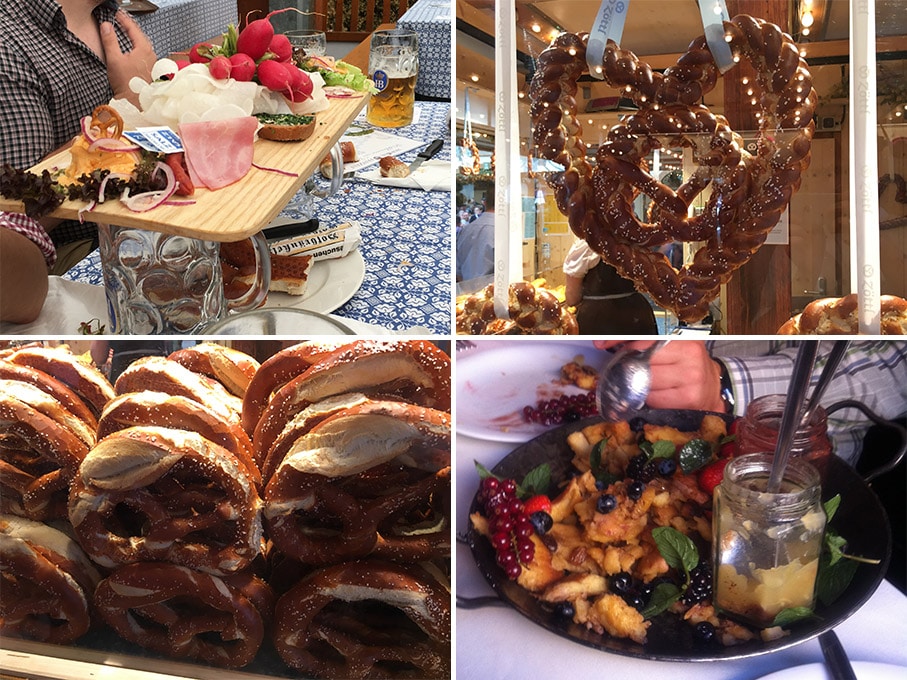 Appetizers and Snacks
You can get pretzels everywhere! They make a great snack and you can even get massive ones which you can share with the family. They're also part of one of the favorite Oktoberfest foods of the locals: Brotzeitplatten which consist of a selection of deli meat, sausages, radish, Obatzda, and pretzels or other baked goods. This would make a great thing to make at home for guests!
Another favorite snack is Bratwurst (Sausages) served on a crispy bun with mustard or ketchup. Nürnberger Bratwurst is my favorite, you can often get three small sausages on a bun – so tasty!
Sides and Salads
Lots of differents sides and salads to choose from! Spaetzle, bread dumblings, and potato dumblings are usually served with saucy dishes like roasts with gravy. Schnitzel is always served with fries or potato salad and often comes with a side salad or cucumber salad.
Main Dishes
There are lots of different main dishes served at the Oktoberfest. Some tents are famous for one special dish like the Ochsenbraterei which serves grilled ox. Other classic foods besides the ones I linked below are Schweinebraten (pork roast), Brathendl (roasted chicken), and Steckerlfisch (fish grilled on a stick).
Sweet Treats
My favorite part of the Wiesn are the desserts, cakes, and treats you can get! There are even tents at the festival that have a bakery set up so everything is freshly baked and you can enjoy warm apple strudel, croissants, and so many cakes. Kaiserscharrn is probably the most ordered dessert and comes with fresh fruit, preserves, and apple sauce – so yummy!
You can also buy lots of sweet snacks and treats outside of the tents, like candied nuts, fruit covered in chocolate, and the famous Lebkuchenherzen, heart-shaped gingerbread with cute messages on them.
More German Recipes
Looking for more German Recipes? Check out my German Recipes Category.